~ Coronado Panama ~
Two Bedroom Bungalow ~ less than two blocks to the Beautiful Beach !
(note: the photos below are from when we purchased the home, BEFORE any improvements were made, for updated photos and contact information, please follow the link below)
RATES | LOCATION | AMENITIES | CONTACT | WHY CORONADO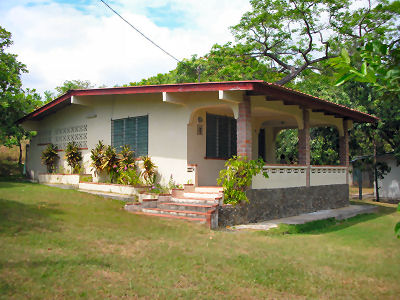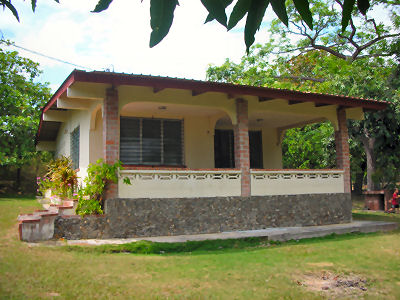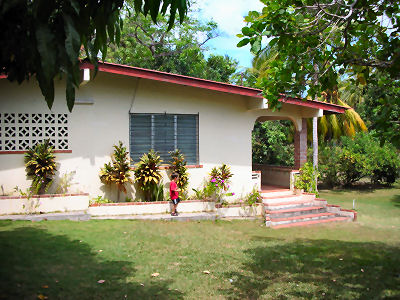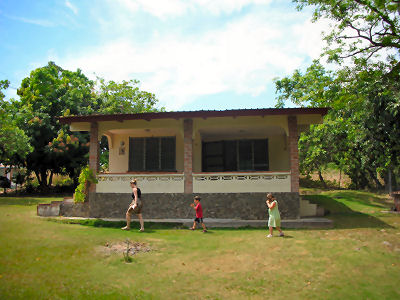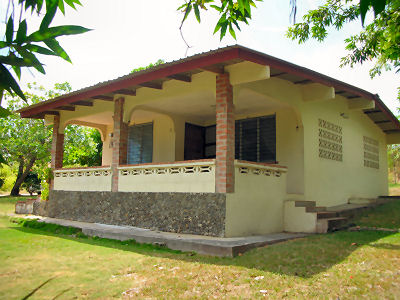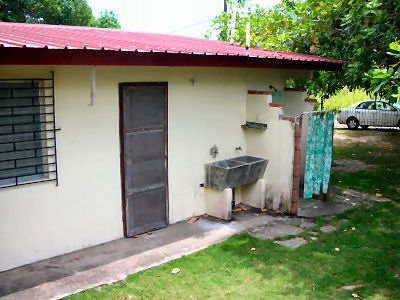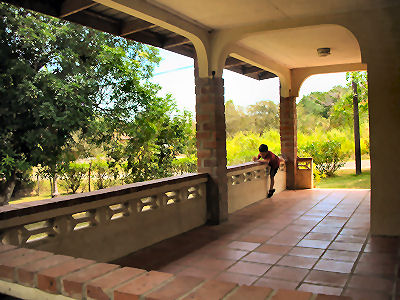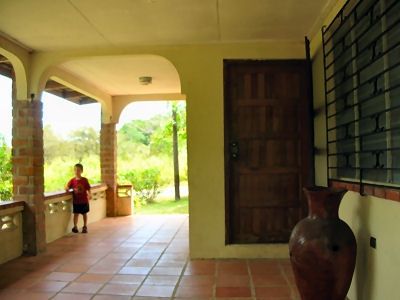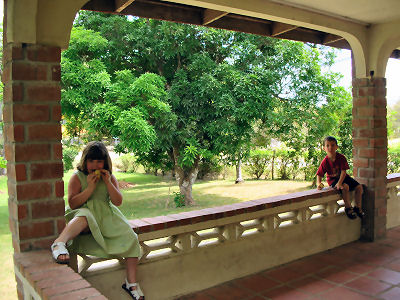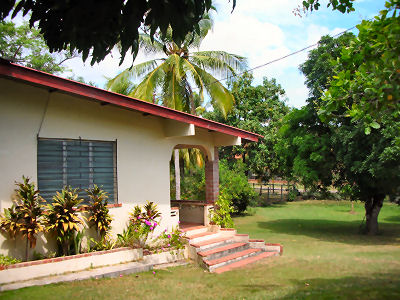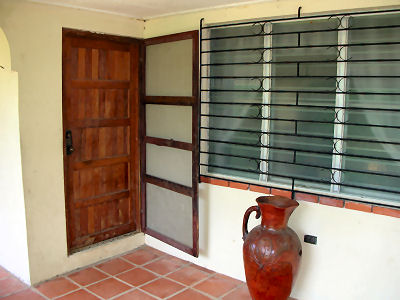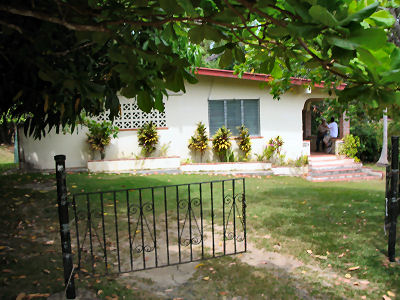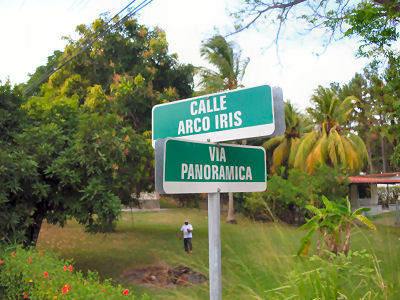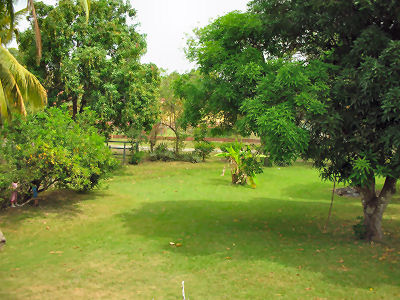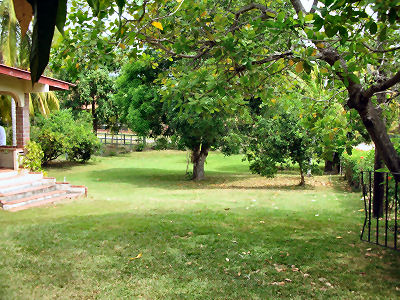 ---
~ Interior ~
Here are a few shots of the interior - please keep in mind that this home is still very much a traditional Panamanian beach bungalow, the amenities are basic, however it is quite comfortable and has a lot of character.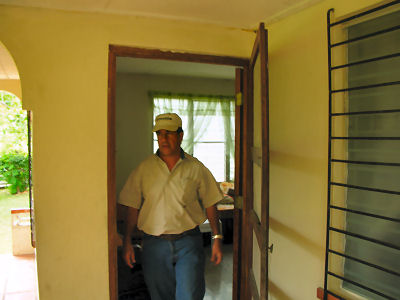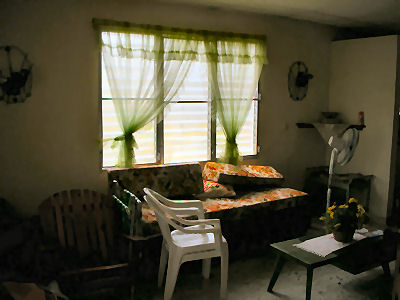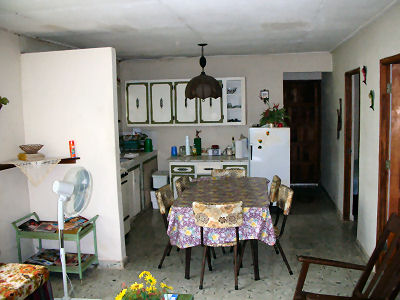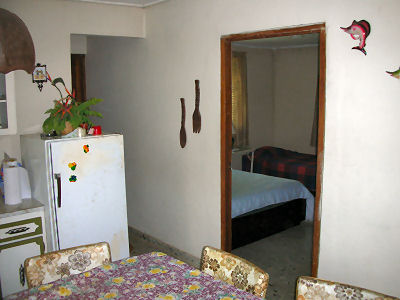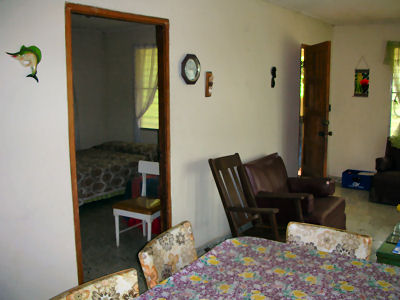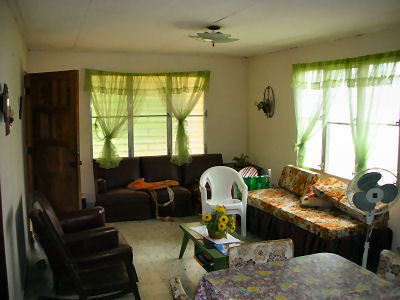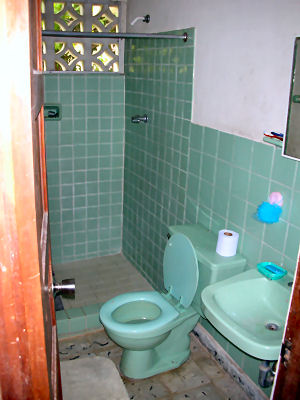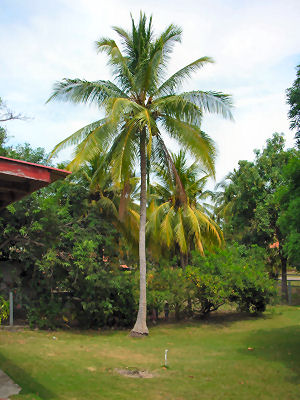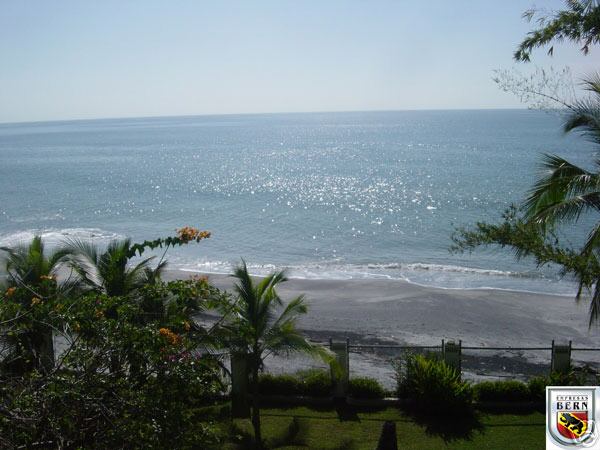 ---
On the lower left image you are looking towards the beach, which is less than two blocks to the beach from the house. The homes to the left and right on the way to the beach are high-end homes owned by wealthy Panamanians that vacation in Coronado for weekends and other holidays. The beach itself is lined with multi-million dollar homes that once again are owned primarily as vacation homes by the wealthy.

The image to the right is looking back at our home which is situated on a very large corner lot (a double lot), that includes Mango trees, Banana trees, Palm trees, Coconut trees, as well as numerous flowering shrubs that dot the property.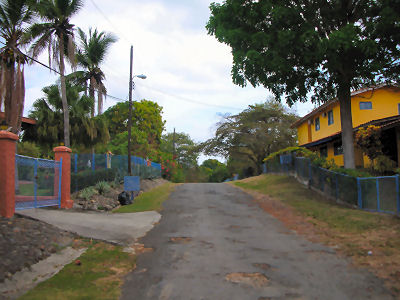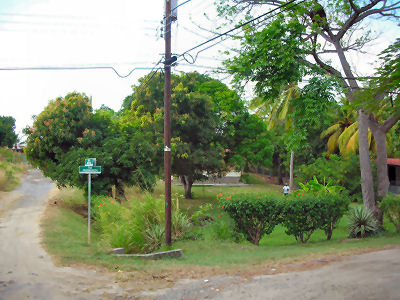 ---
This lovely Beach Bungalow is located within the gated community of Coronado, located just over an hour from downtown Panama City, Panama. Simply cross the "Bridge of the Americas" and follow the freeway to Coronado!

Coronado is located along what is referred to as the "Panamanian Riviera" - and is private gated community, primarily made up of vacation homes for the wealthy, and has 24 hour security.

The home is only a few minutes away from golf and tennis courts, 5 minutes from 24 hour supermarket and pharmacy 24 hours security on complex - all part of the Coronado Golf & Beach Resort (Golf, Beach, Tennis, and Equestrian activities are all on site!)

The exclusive Coronado Golf and Beach Resort Community also includes access to the beautiful Pool and Social Areas, as well as on site Restaurants and Spa facilities - all very high end, yet very affordable by American standards...

Maid service, Taxi service, Child Care and other services are all readily available, either through the resort, or with independents.

Why Coronado?

Coronado Beach - the Panamanian Riviera !

GOLF / TENNIS / RIDING RESORT + GATED COMMUNITY !

Coronado is the "HAMPTONS" of Panama ...

Located

just over an hour from the very "cosmopolitan" Panama City, along the Pacific coast !

A beautiful drive down the PAN-AMERICAN highway, easily reached by car, bus or taxi.

Coronado is a gated community by the sea with all conveniences !

24hr. shopping / supermarkets and restaurants within minutes, offer a complete environment !

RATES | LOCATION | AMENITIES | CONTACT | WHY CORONADO